Benefits of Routine Dental Check-Ups
It's the old adage, prevention is better than a cure. Regular six-monthly dental checkups are essential to ensure optimal oral health. Routine dental checkups are vital to good oral hygiene and are the best way to detect problems at their earliest stages. Early detection and treatment save unnecessary discomfort, time and money.
Even with voicemail, postcards, and e-reminders, some of us still do not make it in for regular check-ups with our dentists! These friendly reminders exist to encourage patients to take their oral health seriously and make their teeth a priority. The benefits of your six monthly dental check-ups are almost endless, as your teeth have an effect on your whole body—from your appearance to your health!
If you wait until you are experiencing dental pain to go visit your dentist, you are putting yourself at risk for a number of inconvenient consequences! First, the pain you experience could last for days—even weeks—and toothaches, as we all know, are one of the most uncomfortable types of pain. Second, waiting until you are in pain could mean that a cavity has grown and become worse—even requiring a root canal! With regular check-ups at the dentist, this whole situation can be avoided, as your dentist will perform cleanings and cavity checks.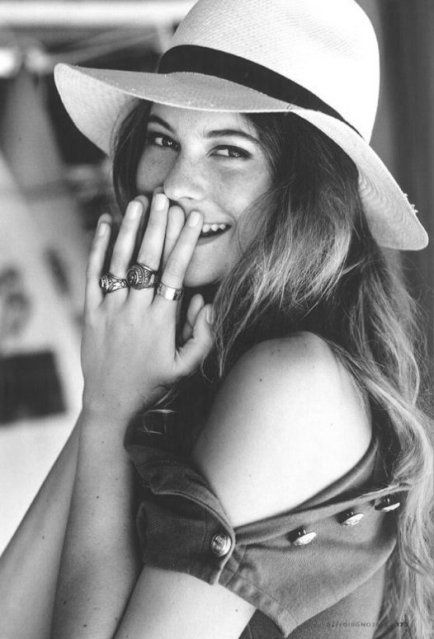 Regular dental examinations will keep your teeth stress free!
Disease Detection
While your dentist is examining and cleaning your teeth, he or she will also be looking for signs of oral complications or disease. Often you may not know that a problem even exists until a dentist detects the disease.
Neglecting teeth cleaning lets the condition or disease to develop, which can become time-consuming, costly, and precarious. If a condition is detected early, you and your Preston dentist can plan the required treatment.
Healthier Teeth & Gums
Just as it's imperative to brush your teeth twice daily to keep your teeth and gums healthy, it's also crucial to make regular dental visits. Studies show that those who have regular routine hygienist visits are more likely to have healthier bones and gums.
During a cleaning, your hygienist uses special tools to eliminate all the plaque that you may not be able to remove with a toothbrush.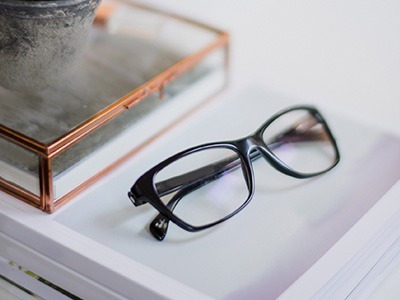 Open Discussion
Visiting our cosmetic dentists, Dr. Kaviani or Dr. Tehranian allows you to have an open and honest discussion about your oral health. A dental check-up is your opportunity to express your concerns and ask questions about teeth whitening, crowns, dental implants, and other general and cosmetic dentistry services.
Your dentist may also recommend preventative care strategies to improve your dental habits. Having clean and beautiful teeth can improve your appearance and your confidence.
Overall General Health Benefits
Maintaining your teeth and gums with regular check-ups and hygienist visits are not only beneficial for your oral health but also your entire body's general health. Several recent pieces of research show that poor oral health can have a systemic effect on your cardiovascular and general well-being.
Oral diseases can also negatively affect your chewing and digestion system, which can lead to digestive problems. Regular visits protect you from the health problems that can affect your overall physical condition.
Our mission at Lane Ends Dental Practice is to focus on prevention. Regular dental examinations are central to this. We will ensure that every effort is put in place to help prevent dental problems. Also, any existing problems will be spotted early so any treatment can be performed as conservatively as possible.
As part of our mission statement, we will always be honest and ethical. If you have good teeth you deserve to know that they are in good shape! Conversely, if some treatment is needed we will discuss all the options with you and ensure you are in the loop at all times.
When you practice good oral hygiene, you will:
Have less plaque to remove during routine dental checkups, so professional cleanings will be faster and more comfortable
Minimize your need for dental procedures due to tooth decay or gum disease
Minimize your annual dental budget
Feel healthier
Enjoy fresher breath
Be more confident about your smile
Truly Amazing Dentistry
We believe that a bright, eye-catching smile benefits more than your appearance. A dazzling smile enhances your confidence, which not only changes the way you see yourself but also changes the way others see you. We offer a wide range of dental services, including Six Month Smiles, family dentistry, cosmetic dentistry, restorative dentistry, TMJ therapy, dental implants, complete smile make-overs, gum disease treatment and more.
What To Expect In A Dental Checkup
During a regular visit, your dentist and dental hygienist will check a range of areas including teeth, gums and mouth walls for signs of plaque, cavities, and other problems.
Dentists will then provide a basic scale and clean to maintain the health of deeper areas around the teeth which regular brushing may not access.
A bitewing X-ray is sometimes used, which shows the upper and lower teeth in a single view to check for alignment and teeth decay.
Fluoride treatments may be given to protect against decay, by making them more resistant to acid attack from plaque bacteria and sugars.
Dentists will provide you with helpful advice on future cleaning and dental health, as well as products and the need for any future visits.
If it's been a while since your last check-up or scale and clean please do not hesitate to book an appointment with our friendly team.
HOW OFTEN SHOULD I SEE THE DENTIST?
We recommend a dental check-up at least once every 6 months. A regular dental check-up will assist you with both maintaining consistencies of oral and total health and your motivation with home self-care routines. However, this interval may vary depending on individual circumstances. After your initial consultation and treatment, we can recommend a review interval appropriate for you.
Vist us
407 Blackpool Road, Ashton, Preston
Come and discuss the issues that bother you and find out how Lane Ends dental Practice can help.