Dental Crowns
Repair a Cracked Tooth with a Crown
DENTAL CROWNS
AN OVERVIEW
Over time our teeth begin to weaken and become more prone to problems such as decay, cracks, discoloration, and others. If you feel your smile isn't what it once was, crowns can help you recover your smile. If a tooth is decayed or seems weakened/cracked a crown may be necessary to make sure that there are no additional problems with the tooth. In cases like this, filling or bonding will not be sufficient.
Dental crowns are used to strengthen and improve the shape, size or colour of teeth. They can support broken or weak teeth or those with large fillings; provide a smooth, strong, attractively contoured surface for stained, misshapen or otherwise abnormal teeth; and aid in the support of bridges and other implants. This type of restoration is used for a long-lasting correction of dental problems that cannot otherwise be repaired. Crowns can often last for 15 – 20 years, which is considered permanent for dental treatment.
Benefits of Tooth Crowns
The benefits of dental crowns include:
Restore cracked, broken or decayed teeth for a healthier, more beautiful smile
Protect from further tooth decay or damage
Eliminate discomfort or pain
Strengthen the ability to chew
Long-lasting solution – up to 15 years with proper upkeep
Natural-looking and inconspicuous
When Prescribed
A crown may be prescribed by your Dentist to:
Restore and protect a tooth that is worn, decayed, cracked, or broken
Protect and support a tooth after a very large filling or root canal  treatment
Cover a dental implant
Hold a dental bridge or other prosthetic device in place
Improve your smile by covering a misshapen or severely discoloured tooth
Different Type of Crowns
Crowns are offered in a wide variety of materials:
Metal

 

– Metal crowns can be anything from stainless steel to gold to silver and beyond. These crowns are much more visually obvious
Porcelain

 

– Porcelain is a popular choice for those wanting caps that blend in with their current teeth. The porcelain is fused to an underlying metal cap for greater durability. However, the porcelain can chip at times and wear down along the gum line to reveal the metal base.
Ceramic

 

– Ceramic is another option for those wanting a dental cap that closely matches their natural tooth color. Like porcelain, it can be fused to metal or can be made into an all-ceramic cap.
Resin

 

– The resin can provide a natural tooth appearance but is also weaker than most other materials and prone to cracking or chipping.
Metal Free Restorations
Advances in modern dentistry practically eliminate the need for the use of metal which can discolor the teeth and cause discomfort. Dr. Kaviani uses the newest tooth-like materials to enhance your smile, giving it a natural-looking appearance.
Porcelain dental crowns have proven to be extremely durable as well as natural looking. The primary reason why dental crowns break is poor planning and placement. Dr. Kaviani spends a significant amount of time planning each case to ensure the optimal results for the patient.
Is a Dental Crown Right For You?
The dental crown placement process generally requires minimum of two appointments.
The first appointment is designated for cleaning and preparation of the portions of the tooth that have been damaged and also removing a small bit of natural tooth enamel to make room for the dental crown. Dr. Kaviani will make an impression of the tooth for customization of the cap in a lab.
Your custom designed and individualised crown will be created so that it not only fits snugly over your tooth but within the surrounding teeth as well.
A temporary dental crown will be positioned over the tooth for protection, and to maintain your smile's natural appearance, until your next appointment. After the laboratory has crafted your customized crown, you'll return for a second appointment. The temporary crown will be taken out, and the permanent crown placed.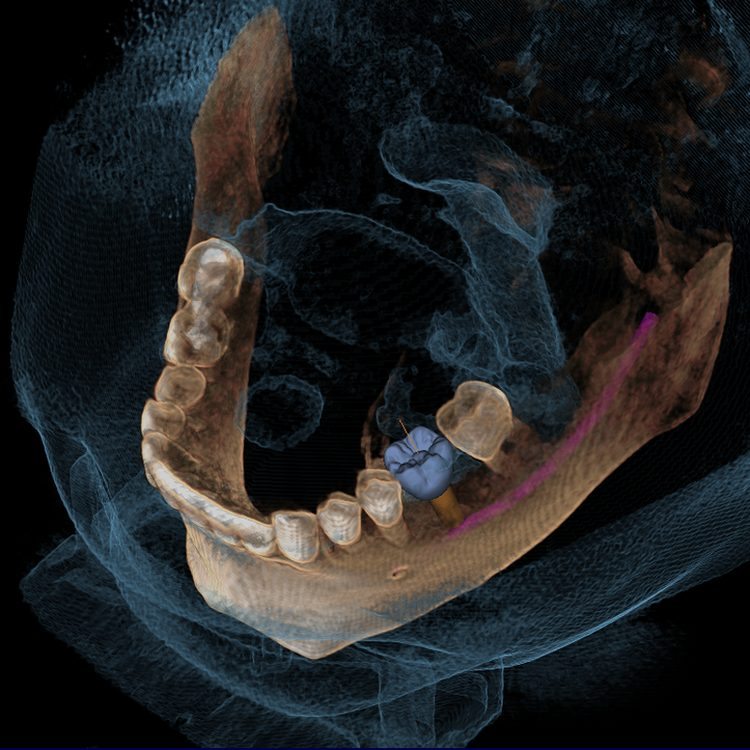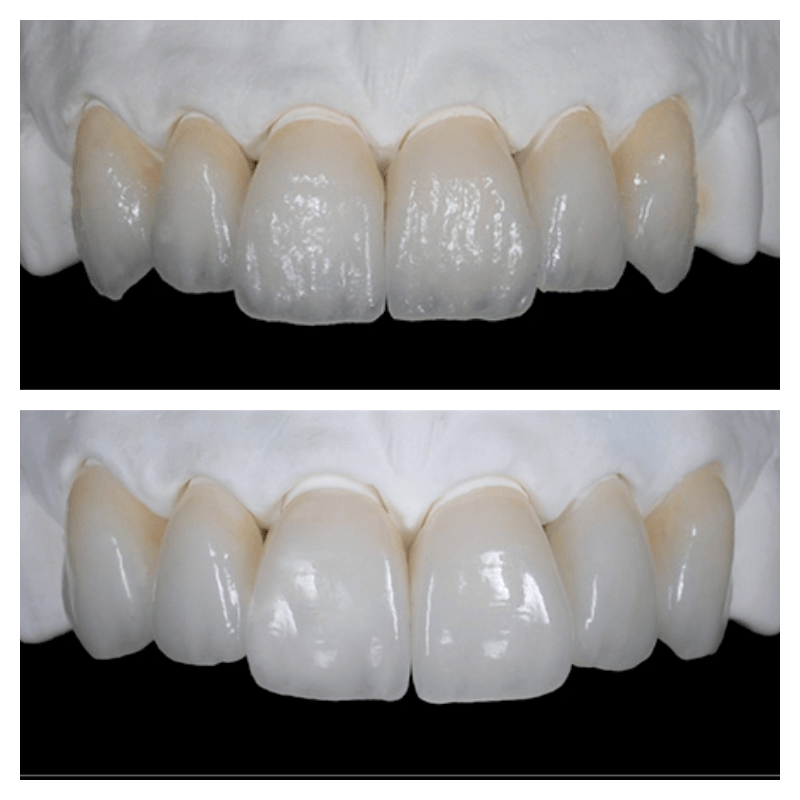 The Trial Smile with Dental Crowns
"Trial smile" is the temporary crowns that Dr. Kaviani has designed prior to fabricating the final crowns.  These temporaries allow you to "test drive" the smile design for a period of time,
Dr. Kaviani will work with you on refining the final design and then there are no surprises at the end.  Your trial smile is actually the prototype for the final design and is created based on your vision of the type of smile that will make you look your best.
The "trial smile" is usually worn for several days before you and your cosmetic dentist; Dr. Kaviani makes the final decisions as to the final smile design.
A very important concept is that by wearing the "trial smile" first, you are given ample opportunity to accept or change key components in the design of the smile, especially the colour, the shape of the individual teeth, and the length of the teeth.
Consultation & Evaluation

 

– Dr. Kaviani will first perform a comprehensive consultation and assessment to determine if dental crowns are right for you. He will examine the teeth, gums, mouth, and jaw joints to diagnose your condition and prepare an individualized treatment plan that addresses both the practical and health concerns as well as the cosmetic goals.
Preparation of Teeth

 

– Next,

 Dr. Kaviani 

will prepare the tooth for the dental crown. Any old fillings or old crowns will be removed to create a solid foundation for the porcelain dental crown. Impressions will be taken of the tooth that is receiving the dental crown as well as the neighboring teeth to ensure proper fit and placement.
Temporary Dental Crown

 

– In most cases, Dr. Kaviani will place a temporary tooth crown to provide protection while the porcelain dental crown is being made. The temporary tooth crowns are typically made of dental resin.
Final Placement of Dental Crown

 

– The last step is the final placement of the dental crown. Dr. Kaviani will check the porcelain dental crown for fit and comfort. Once both you and the dentist are satisfied, the dental crown will be permanently bonded to the tooth and gently polished.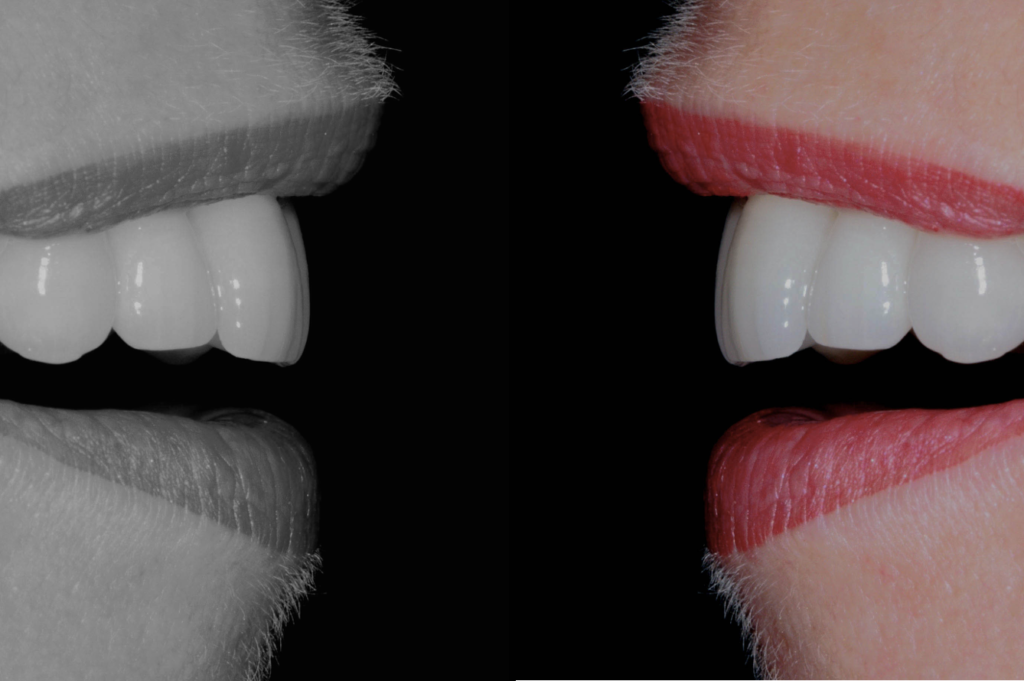 Anticipated Dental Crown Costs
The total cost of a dental crown will depend on the materials used, as well as the number of teeth treated, their condition, size, and location. We will go over the estimated costs and financing options during the patient's consultation.
Different Types Of All-Ceramic Crowns
Zirconia Crowns
This type of crown is made from zirconia, a very strong material which is compatible with the human body. Zirconia is a type of crystal which is long lasting and indestructible.
eMax
This is a type of all-ceramic crown with an appealing translucent colour which is combined with extra strength and durability. It is suitable for damaged, stained or poor quality teeth.
Procera Crown
Procera is a milled ceramic on the inside with more traditional porcelain baked onto the outside. It has exceptional strength, but the ceramic core is opaque white, so it isn't as natural-looking as the more translucent materials.
Lava Crowns
Lava is similar to Procera, but the milled ceramic on the inside is more translucent than an opaque white material. The Zirconia is shaded, and then the final aesthetics is achieved in the baked-on outer layer.
The Empress crown
Empress is not porcelain; it is more like a glass. The Empress material is cast rather than baked as a conventional porcelain crown is. The colour in Empress is mostly baked on the outside and can be very beautiful.
InCeram crown
InCeram is made of very dense and very tough aluminous porcelain. It also has excellent aesthetics but is more opaque than conventional porcelain
Arrange A Crown Consultation