Recognition for Lane Ends Dental Practice exceptional Dentistry & Award-winning dental care.
Stop Hiding Your Smile With Porcelain Veneers
Veneers Can Make You Proud of Your Smile
Eat Out In Public Again With Dental Implants
Dental Teeth Implants Are Often The Ideal Way to Replace Missing Teeth Or Troublesome Dentures! Allowing you To Eat The Food you Love Again
Discover More About Our *Pain Free Team
Our Team Are 100% Focussed On Delivering You *Pain Free Dentistry And First Class Patient Service.
Dentistry For You Without The Stress And Worry
you can feel safe in the hands of our expert team. Rest assured, every member of that team will do their utmost to ensure your experience with us is as stress-free and enjoyable as possible.
Our team members are always happy to take time to answer questions or discuss treatments, so if you're interested in either general or cosmetic dentistry then don't hesitate to give us a call and arrange a consultation.
Helping You Have an Award-Winning Smile
Welcome to our cosmetic dental practice, a multi-award winning private clinic situated in Preston, Lancashire, offering a wide range of dental services. We are leaders in the field of dental implants, smile Makeovers, and cosmetic dentistry. We also provide general dental services and oral hygiene services. Our cosmetic dentists are world renowned for their pioneering work in the area of extreme smile makeovers with full rehabilitation and dental implants. So whether you are looking for a dental practice to help care for your oral healthcare, or you have a complex dental problem, we are able to help.
As with any profession, we understand that our reputation is built over years and years of doing the right thing. In dentistry, excellence requires a blend of clinical skills, communication, and compassion for each patient. While the respect of our patients is most important, it is also an honor to be recognized by others.
We understand that you may be feeling anxious about your consultation or treatment
and it's our aim to put you at ease. Our dentists will take the time to understand what is important to you about your dental care and what you would like to achieve. Sedation can be provided for patients who suffer from anxiety.
We know from many years of experience
that patients often need reassurance and peace of mind to enable them to place their trust and confidence in their dentist before they embark upon a course of treatment. It may help you to know that our clinical team is amongst some of the most experienced and well-qualified dentists in the U.K.

A lifelong commitment to patient care
ensures we provide consistent, appropriate and ethical treatments which will help our patients to maintain healthy teeth and gums for life. In fact we have looked after many generations of the same families over the years.
Awarded Best Dentists in Lancashire
How often have you looked in the mirror, wishing you had a better smile? Few of us have naturally perfect teeth, but with the help of the experienced cosmetic dentists at Lane Ends Dental Practice, we can help create a natural healthy smile to be proud of.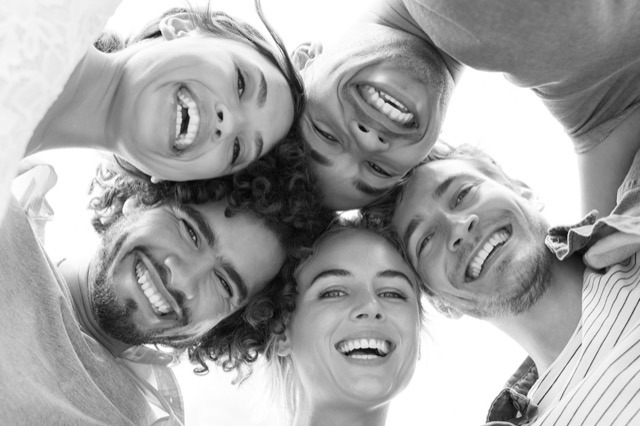 Call For a Consultation
01772 – 726932 
Why Should You Choose Lane Ends Dental Practice?
At Lane Ends Dental Practice, We take pride in our work. What sets our practice apart? Here is why you should choose our Lancashire dental practice:
Highly experienced and skilled staff
State-of-the-art fully equipped practice
Friendly and accommodating team
A wide selection of dental treatments
Treatment plans tailored to your exact needs
Accessible, convenient location
25 Years of  experience in Cosmetic Dentistry
Evening Appointments
Dental Plans & flexible payment options
Always able to get an appointment at a time to suit unlike the NHS. Staff are always friendly and helpful. Dentist very efficient and all work was carried out to a high standard. Surgery looks modern and clean too. My partner recommended this practice and we will both be continuing here. Definitely recommended
Been for my 6 monthly check up with my dentist Dr Tehranian very friendly and made me at ease just like he always does,couldnt recommend the practice highly enough.
Been coming to Lane Ends Dental Practice for 16years always very satisfied with the treatment received by the dentist Dr Tehranian and Colin the hygienist. Great service as always by all.