Custom-made cosmetic dentures are more than prosthetic devices. They give you back your smile, helping you speak, chew, and feel like yourself again. At Lane Ends Dental Practice, Our team of highly experienced cosmetic dentists are skilled in the art of fitting and making dentures. Located in Preston, Lancashire, Dr. Tehranian and his accomplished team is ready to help you look and feel your best again with a denture option that's right for your lifestyle
Types of Dentures: Your Restorative Options
Tooth loss can affect more than just the appearance of your smile – it can also alter the way that you chew, eat, and speak. We offer different types of dentures at our cosmetic dentistry practice in Preston to provide patients who are missing most or all of their teeth with strong, natural-looking smiles.
Partial Dentures
Partial dentures are an ideal solution for patients who are missing several teeth, but not the entire upper or lower arch. A traditional partial denture consists of one or more prosthetic teeth that are held in place by adjacent dental crowns. Partial dentures can be fixed in place or removable.
Full Dentures
Full dentures are a tried and true method of restoration for patients who have lost all of their teeth on either their upper or lower jaw or both. Traditional dentures are removable and are held in place using a combination of dental adhesives and natural suction. 
Conventional Dentures
Conventional dentures are placed after the jawbone and gums have healed following the removal of a patient's natural teeth. This type of restoration typically requires a waiting period as the mouth heals, but conventional dentures should fit properly and comfortably once they are placed. 
Immediate Dentures
Immediate dentures are provided during the same appointment as the extraction of your natural teeth. Patients who opt for immediate prosthetics do not incur the waiting period associated with conventional dentures, although they will typically need to adjust the fit or obtain a new set after the bone and gums have fully healed.
Cosmetic Dentures
Our in-house laboratory can craft your dentures from beautiful, lifelike materials such as porcelain or zirconia. Cosmetic dentures mimic the look and feel of your natural teeth for seamless integration into your smile. They also maintain a full and youthful facial structure.
Implant-supported Dentures
Full or partial dentures can be secured with dental implants which provide a more comfortable and secure fit than traditional prosthetics. If you choose implant supported dentures you will need to undergo surgery to place the posts in the jaw and several months of healing time, so the timeline before receiving your final prosthetic will be extended.
MODERN SOLUTION FOR MISSING TEETH
Whether you are already a denture-wearer or facing the prospect of wearing dental dentures for the first time, you'll appreciate the precision, craftsmanship, and functionality of today's cosmetic dentures. They're comfortable, durable and much better fitting than traditional dentures. In fact, they offer better function with less worry over them coming loose while you are talking or eating.
Over time, if you are wearing old dentures, you start to lose the bony structure that supports your soft tissues. Because your soft tissues make contact with your dentures, they too will also start to recede with the bone; this will leave you in a continuous state of adjustment, discomfort, and difficulty with everyday functions like speaking, chewing and smiling.
Individuals with dentures look older than their age, due to the changes that occur when teeth are lost. As the upper jaw shrinks up and back while the lower jaw bone shrinks down. These changes affect the way your dentures fit. The dentures settle down into the jawbone, and the teeth sink back into your face. Your chin is too close to your nose, and your lips disappear: giving you that typical "Denture Look."
Completed Cases; Cosmetic Dentures
Years of Experience in Cosmetic Dentistry
Individual Types of Cosmetic Dentures
Secure dentures that don't wobble
If you are tired of uncomfortable, loose or ill-fitting dentures that look unnatural then implant-retained dentures could change your life.
Dental Implants from Lane Ends Dental Practice in Preston, Lancashire provides a secure anchor for dentures, resulting in fixed, natural-looking teeth that allow you to eat the food you love.
Provide a secure anchor for dentures
Restore your mouth's function
Four or six implants can replace a whole set of teeth
0% finance helps spread the cost of implant retained dentures
PREMIUM COSMETIC DENTURES
We aim for extremely lifelike Cosmetic Dentures to make your teeth indistinguishable from natural ones. We can include personal requests such as small gaps, crossed or irregular teeth. We can even add characterization such as staining and ageing to individual denture teeth and bespoke gum colour if that's what is necessary to fit in with the patients remaining natural teeth. we try our utmost to give our patients what they want. our dentures are made from light super strong premium acrylic, the new flexible acrylic or have a chrome base to be small and retentive. We can also combine these to fit together with specially fabricated custom-made porcelain teeth via precision attachments
WHY ARE OUR DENTURES SO SPECIAL?
Dentures are bespoke-made and will be fabricated by hand according to teeth impressions that are used by our highly experienced dental technicians. The mould is used as a template for the dentures to ensure that they fit the shape of your mouth. When the dentures return to us, we will assess the fit and make sure that you are pleased with your new teeth. We will liaise with you at every step over the choice of teeth, colour, shape, arrangement, etc so you are happy with the final result.
Cosmetic Dentistry has revolutionized the way cosmetic dentists help to put a beautiful smile on each of their patients. When patients think of a cosmetic dentist, they generally think about getting veneers and looking like a movie star. Conversely, when most people think about getting dentures, they think of ill-fitting false-looking teeth.
However with the latest advances in dental technology and progress in dental materials available today, there are cosmetic dentures that can look exceptionally natural and that are made of high-quality material with better attention to detail so that they truly fit the mouth of the individual wearing them.
Cosmetic dentures are essentially beautiful high-end premium dentures crafted by a cosmetic dentist. These superior dentures are made to look as real as possible using special acrylics. The objective is to completely fool other people into thinking you still have your natural teeth.
Creating cosmetic dentures is a forgotten art. The teeth on most standard dentures are all lined up like a picket fence and often look unnatural, whereas. Premium dentures have slight variations in the shape and size of the teeth which is more natural and pleasing. The colour of most dentures teeth is mostly a simple white. Real teeth, even teeth that have been whitened, have slight dissimilarities in colour on different parts of the individual teet
Best Quality Swiss made Teeth – 100%

High Impact – High Aesthetic Swiss Denture – 100%

Natural Looking Cosmetic Denture Aesthetics – 100%
The major benefit of dentures is that they restore mouth functionality, which allows for proper eating and speaking and a natural, healthy smile. A large majority of people still think of unsightly sets of false teeth when they hear the word denture, but modern dentures are light and lifelike and create natural looking smiles. Dentures are also a cheaper option than dental implants.
Award-winning Cosmetic Denture Design
Most dentures today are simply an affordable solution to restoring teeth for patients with missing teeth. Thus, these dentures are usually fabricated in the quickest and simplest way. This process takes away all the customisation and characterization of the teeth's arrangement, position and even colours.
We have our own in-house dental lab so that cosmetic dentures are created the same way we approach a full smile makeover. Dr. Tehranian understands your smile is your personality. So he starts with records or models and digital photography of where you are today and records any photography you may have of how you used to look if you want that. Then, through imaging and or mock-up in your own mouth, we discover how you want to look. This sometimes takes an appointment or two and considerable laboratory work, but it is so important for the patient to see the end result before we start.
The information he gathers is transferred to our master denture technician. Once the dentures are designed, they are sent back with the final teeth set on a wax base. You can try them on and see and feel the final arrangement, colour, and bite. If any corrections need to be made, they are made on the spot as the teeth can be moved in the wax. Once you are happy with their new cosmetic denture, the denture is returned to the master denture technician for final processing and fabrication.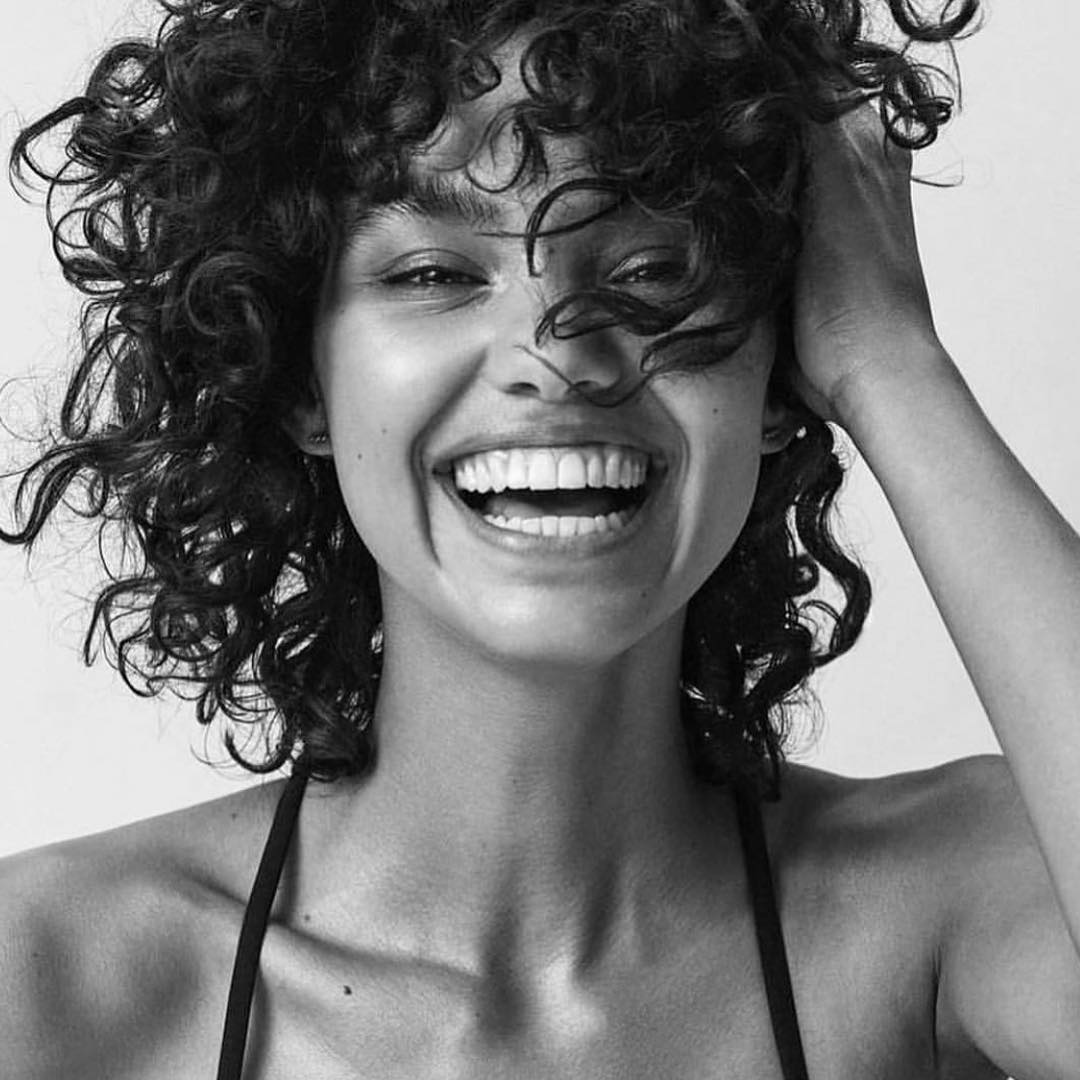 A Five-Star Experience From the Outset
IT'S THE SMALL DETAILS THAT MAKE A BIG DIFFERENCE, WHICH IS WHY WE MAKE SURE EVERYTHING DURING YOUR VISIT IS SIMPLE AND CLEAR.
Dr. Tehranian is always very welcoming, friendly and helpful. He makes me feel comfortable during each visit. I never dread coming to see 'the dentist.' He is thorough and keeps my smile healthy and bright.
I would recommend this practice to anyone. I've been pleased with all aspects of my experience here from the initial treatment planning through all the procedures I received for my complete restoration. I've never had a dentist that I was comfortable with until now. 
My denture implants were quite complex, as I did not have any lower teeth. The purpose of the implants was so the dentures could sit on top firmly. Dr. Tehranian was patient and methodical and he made the procedure as easy as possible.
I've been coming here since June 1999, and from the very first visit, I knew that Dr. Kaviani would be my dentist for life. She listens to her patients' concerns.  Over the last 20 years, I've never regretted my initial decision, to join Lane Ends Dental Practice – Best decision ever.
Let's Start Something new

Say Hello!
If experience and expertise matter to you, consider Lane Ends Dental Practice in Preston, Lancashire, where your care is where we focus all of our efforts.
Come in for a professional consultation to find out the most cost-effective options for your situation.
Our patients appreciate the investment necessary to significantly improve the quality of their life that can only be achieved with a new healthy smile.
Learn what the best and most effective solution is for your individual needs. Our experienced cosmetic dentists will work with you to design a plan that is right for you.
Stop tolerating the inconvenience that missing teeth or a poorly fitting and worn out denture is causing in your life.
So, schedule your professional denture consultation. Call (01772 ) 726932 Today!