The recognized leading
Dentist in Preston.
Serving Your Local Areas in Lancashire
PARTNERING WITH YOU
Family Dentist in Preston , Lancashire
Where Innovation Meets Comfort
Our attention to detail extends to all aspects of our modern pain – free dentistry.
Advanced Techniques
We have long been considered a model contemporary cosmetic dental clinic due to our state-of-the-art equipment and progressive techniques.
Enhanced Outcomes
Through our attention to detail and exceptional training, we are able to offer predictable, reliable, and high-quality results.
Vibrant Dental Clinic
Not only is our dental practice beautifully designed, it's filled with a skilled dental team who care for all aspects of your dentistry.
Meet a team who is articulate, experienced, and skilled in many areas of dentistry. We all genuinely care about the health of our patients and want you to not only enjoy your dental experience, but have fun too! We keep a line of honest communication open, so we're able to develop solid partnerships built on trust and mutual respect.
More Info
We deliver first-class preventive, general, cosmetic, and restorative dentistry to help you achieve optimal health and a beautiful smile. The focal point of our office (other than our patients) is the modern surroundings, from the furnishings to the equipment. These are integrated so you receive efficient and high-class care during every visit.
First Class Cosmetic Dentistry
More Info
Achieve your perfect smile after a few short visits with your dentist in Preston,Lancashire patients can take advantage of our full range of cosmetic dentistry services that include everything from teeth whitening treatments to dental veneers. We want each patient to feel confident about their smile and are proud to offer cosmetic dentistry treatments that will help them achieve their goals. 
Pain-Free Dental Implants
More Info
Our dental implants are an effective way to replace missing teeth. Dental implants are the only restorative option that replaces both the tooth root and the tooth crown. If you want a fully functional, beautiful smile again, you might want to schedule a consultation with Dr. Tehranian to determine if dental implants are the right option for you. 
Comprehensive Exam
Your initial exam will last approximately an hour , enough time to update x-rays and for Dr. Kaviani to perform a thorough and comprehensive exam. Current and updated x-rays allows us to examine your mouth for teeth decay, periodontal problems, jaw problems and any signs of oral cancer. These diagnostic records will help to provide an evaluation outlining any existing dental problems and proposed treatment.
Open Communication
We believe that good dental care begins with open communication. We promise to speak candidly with you about our diagnosis and recommendations, any alternative treatments, and any symptoms present that may require treatment from a specialist. Working together, we can achieve a true partnership, with one common goal – keeping your smile beautiful and your teeth, gums and jaw joints healthy!
Working With The Best
We work with the best, so we can provide quality care tailored to you. At the Leading cosmetic dentistry clinic in Preston, our doctors are recognized and work with the best to deliver the Best and most advanced dental solutions you can be confident in! If you're looking for an expert, gentle dentist in Lancashire, our friendly doctors will provide you the quality care you deserve.
Allways a 5 star service with all the staff really friendly ,been coming for years and would highly recommended. Friendly and caring staff, always quick appoinments and flexible timings, professional service
As a dental phobic this is the one place I have been and not dreaded it. Gentle dentistry is much appreciated and kind staff, from the way treatment is carried out to a coffee because – the staff are fabulous.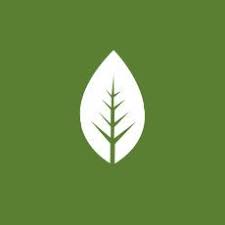 Holistic / Biological Dentistry
Our Health Conscious Dentists in Preston have a total health dentistry approach that will benefit your entire body, not just your teeth! We do not offer metal fillings. We can actually remove any amalgam fillings that you currently have with a whole health approach, which keeps you safe from exposure to mercury. We also offer ceramic implants and mercury free restorations.
Your body's health is closely connected to your oral health, so we offer many dental services to help you achieve and maintain a healthy mouth. With a healthy mouth, you'll feel better overall! Learn more about how these treatments can benefit you when you call today!
A Preston Dentist with a Simple Approach
We use preventative, minimally invasive, and conservative dentistry to keep your smile as natural as possible. With our Gentle dentists in Preston , experience dentistry that is overflowing with the latest dental technology, caters to your individual needs, and is completely lecture-free (that's a promise!).
Clinic
407 Blackpool Road , Ashton , Preston, PR2 2DU Lancashire