Pain – Free Dental Care
General, Cosmetic, and Restorative Dentistry Office Location
407 Blackpool Road, Preston
TRUSTED, COMFORTABLE, AND CARING DENTISTRY
Turn to our skilled, compassionate dentists, Dr.Kaviani & Dr. Tehranian, for all your dental care needs. With cosmetic dentistry clinic located in Preston, Lancashire.
Both Dr. Kaviani and Dr. Tehranian and their dedicated team serve patients with a wide range of customized dentistry solutions that can help you maintain a healthy and beautiful smile for life. If you are ready to take better care of your oral health and want a dental treatment plan designed just for you
No Lectures
We understand that going to the dentist may not be your favorite thing, but we don't think it should be something to dread, so we make visiting a more pleasant experience than you've ever imagined.
Our office is a "judgment-free" zone. We will never lecture you about how long it has been since you have seen a dentist or the current condition of your oral health.
We are just excited to be a part of you becoming healthier.
Specializing in Pain-Free Dental Visits
Your comfort is always a priority to us, which is why our patients enjoy pain-free dental visits. We offer many different solutions that can make your dental visits less stressful and more relaxing.
If you suffer from anxiety or are extremely sensitive to the dental environment, talk to us about sedation options that can help you feel calm and relaxed before, during, and after treatment.
Let us get you out of pain and help save your teeth.
Put Your Worries Away
Our stress-free dentistry services can help to sooth away the anxiety and allow you to drift into a completely calm and relaxed state.
Patients sit more comfortably, and often, even nap through a dental visit. Dr. Kaviani and Dr. Tehranian have extensive experience in working with nervous patients.
We use leading-edge technology such as digital x-rays, VibraJect, treatment lasers, and Diagnodent to provide faster treatment, quicker healing, greater safety, lower radiation exposure, and predictable results.
Prevention, Health, and Wellness
Our dentistry is focused on delivering treatments that are in the best interests of your health, appearance, wellbeing, and smile.
We practice the sound fundamentals of general dentistry with a focus on prevention, health, and wellness.
We are dedicated to educating, encouraging, and inspiring our patients to be advocates of their own oral health and become actively involved in preventing dental disease.
Smiles for Life
Our cosmetic dentists and talented dental team are dedicated to providing exceptional preventive, cosmetic, and restorative dentistry.
We provide a high standard of dentistry by offering a 5 Year Warranty. We have cared for so many smiles over the years and our patients have become like family to us.
Having a dental phobia or extreme stress about seeing the dentist is not something to be taken lightly. We understand the apprehension as a real fear.
Our Team
Whether you require dental veneers, dental implants or a full smile makeover, our highly experienced dentists will provide techniques to ensure your pain is minimised.
If you'd like to know more about our pain-free treatments please feel free to get in touch with us on 01772 – 726932, our treatment coordinator, Yvonne will be more than happy to be of assistance.
Dr. Pahlbod Tehranian
Implant Dentist
Dr. Haideh Kaviani
Cosmetic Dentist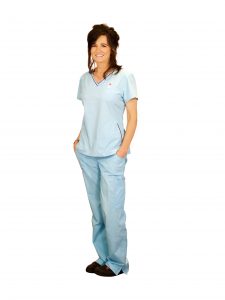 Miss Yvonne Rawcliffe
Patient Care coordinator