General Dentistry Procedures
For Every Need
Providing you with the highest level of comprehensive services and preventive care.
We endeavor to provide the very best in general dentistry in conjunction with oral health treatments. This ensures your teeth and gums are in the best of health prior to cosmetic treatment and can be maintained in good health after treatment has been completed.
We believe in providing expert, high quality and affordable preventive dentistry for your long term benefit. In other words, our aim is to help you achieve and maintain a happy, healthy smile and keep your teeth for life. Your dedicated dentist in Preston believes in the principle that prevention is better than cure, routine examinations help us to ensure, patients are seen at the right time so that we can monitor their dental health and provide the best advice to prevent any problem developing in the first place,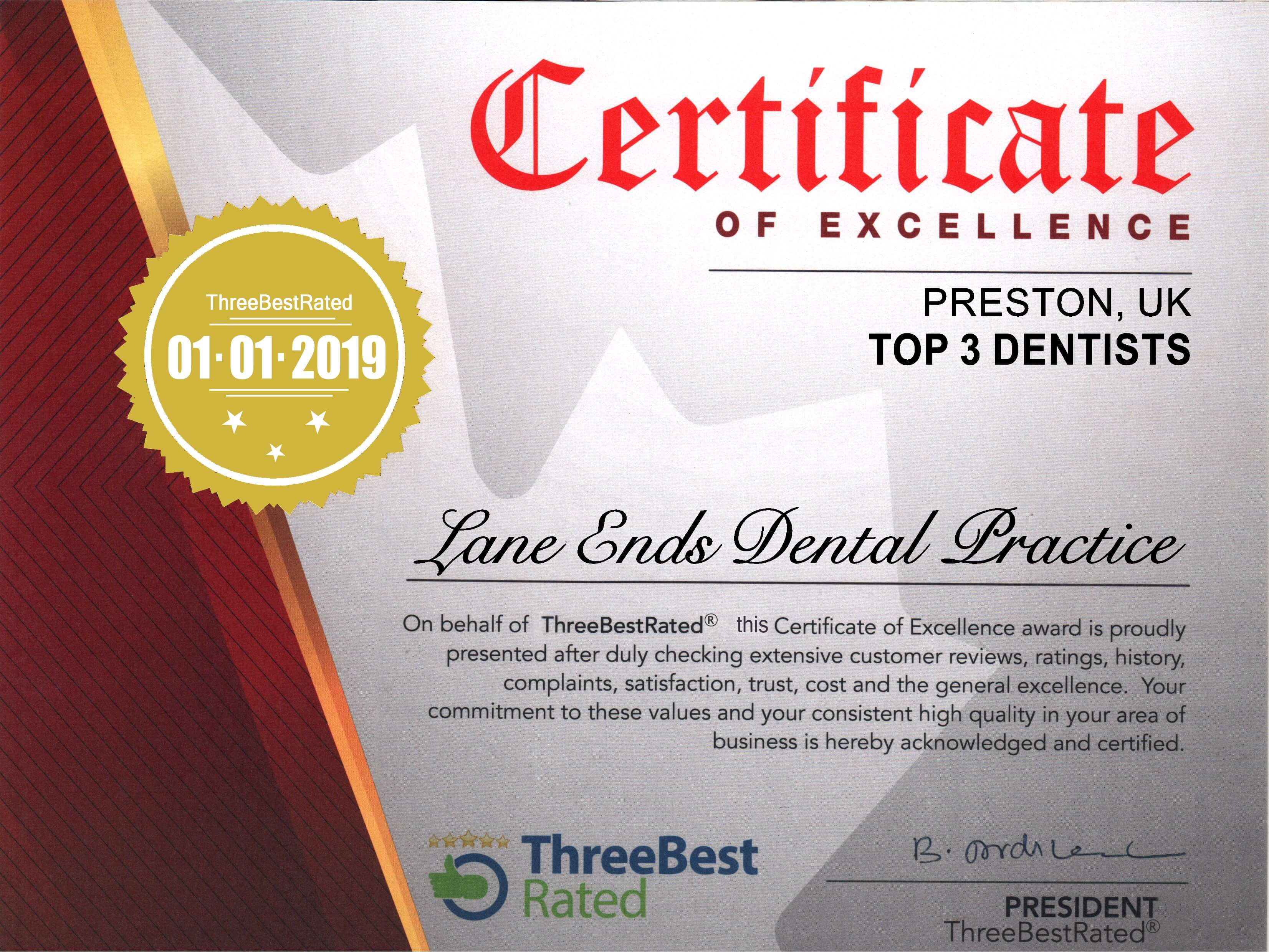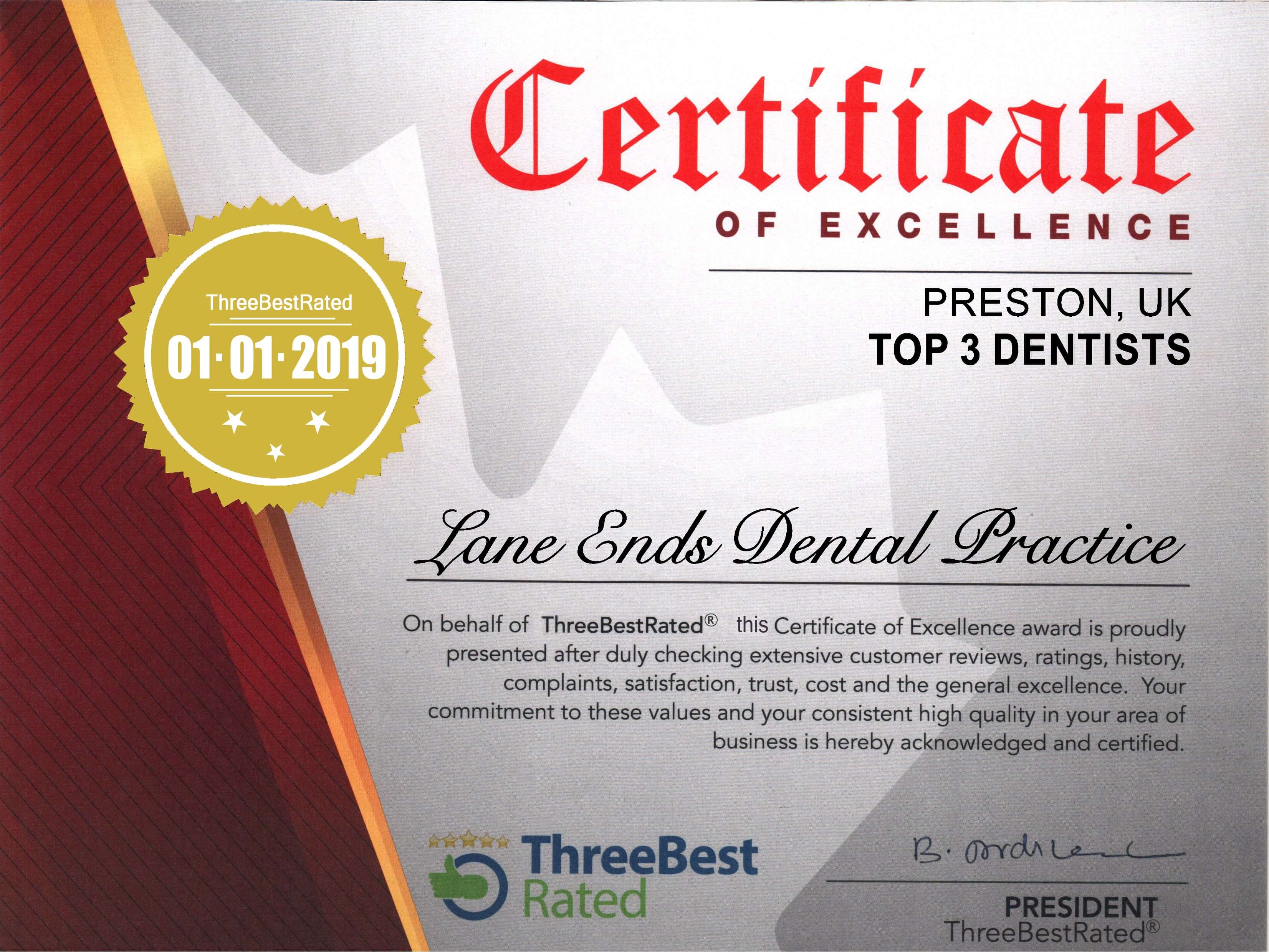 Regular Exams
Visiting the dentist every six months is essential to keep your teeth healthy and looking great. During your exam, Dr. Tehranian will use modern technology, such as dental x-rays, to take images of your mouth to show you if anything needs to be addressed. He examines your bite, jaw, and gums for any signs of joint problems or decay. This also assists him during your oral cancer screening to identify any abnormalities.
Regular exams are important to prevent dental problems from developing, which could cost you time and money. By being proactive, we can work together to keep your oral health and total body health in the best condition possible.
Dental Hygiene
Taking proper care of your teeth is the only way to keep them healthy and strong. An appointment with a dental hygienist is part of every six-month visit and includes scaling, cleaning, and any demonstrations or information you may need about taking care of your teeth at home.
No treatment will work unless you follow it up with routine care. We recommend brushing and flossing after every meal – or at least twice a day. But it's not enough to do it regularly; you have to do it right. Here's how:
Flossing: Wind the floss around both of your index fingers and push it between your teeth. Move it upwards, downwards and sideways to remove food particles or plaque that may be lodged between your teeth or under your gums.
Brushing: Hold your toothbrush at a 45-degree angle to your teeth and rotate the bristles across your teeth and under your gums with a backward and forward motion. 
Fluoride toothpaste: Fluoride helps harden enamel, prevents cavities and reduces bacteria. It can even reverse the formation of smaller cavities.
White Fillings
If you don't treat cavities early, the decay will spread. Eventually, it will enter your nerve canal, resulting in your need for a filling. You may also need new fillings to replace old ones, to replace a chipped tooth, or fill natural pockets in your teeth that are hard to clean.
Instead of using metal fillings, we usually recommend tooth-colored composite fillings – we match them as closely as possible to your tooth color, making them virtually undetectable to the eye. Made of durable polymer and ceramic particles, they bond solidly to the tooth and look great once they're in place.
The process is pretty simple. After the decay in your tooth has been cleaned out, we apply a cleansing gel to the area. The next step is applying a bonding solution, followed by the composite filling material. This is then hardened for a few seconds using a high-intensity blue light. The filling is shaped to ensure comfort, and you're done!
Dental Inlays
Dental inlays are used to fill cavities with a solid substance, like porcelain or gold, for long-lasting results to save decaying and damaged teeth.
Dental Onlays
Dental onlays are larger in size than dental inlays and are used to replace one or more decayed cusps, or bumps, on the tooth's chewing surface.
Root Canal Procedure
A root canal procedure addresses the tooth's pulp and nerve and is performed on an infected tooth to prevent chronic pain and possible tooth loss.
Comprehensive, patient-focused care
We follow a patient-focused approach to dental care that is based on building equal, interdependent relationships.  As opposed to just working on your teeth, we work with you and become partners in problem-solving.  It's important to spend time planning, preparing, educating, motivating and learning about you as an individual. We believe that our real value to you is in our care, skill and judgment in planning the treatment that will help you enjoy predictably, long term dental health.
Regular oral examinations give our dentists the chance to check up on your oral health and identify problems as early as possible. We use the latest technologies, including 3D Cone beam scanner, Digital low radiation x-rays, and Intra-oral cameras, to give you convenient, effective, and comfortable oral exams. We recommend at least two oral exams each year to check the health of your teeth and gums and isolate small problems before they become more serious.
A professional dental cleaning uses advanced techniques to clean areas that might be easily missed with at-home oral hygiene routines. Teeth cleanings can go a long way toward preventing decay and gum disease, reducing the risks of serious problems developing down the road. As with oral exams, our dentists recommend at least two dental cleanings per year to help you maintain good oral health.
Dental sealants are typically placed on the back teeth to give them an extra layer of strength and protection against cavities. Bacteria can be guarded against by placing the durable sealant material on the surface of the teeth, where it can bar harmful elements from working their way into small crevices. Sealants are a frequently performed treatment for children, providing them with a way to fight cavities for years to come.
Oral cancer is a life-threatening condition, making it very important to have regular screenings to identify abnormalities as early as possible. Our dentists can perform oral cancer screenings as part of your regular oral exam. Research has shown that the early diagnosis and treatment of oral cancer dramatically increases one's chance of survival.
Gum disease affects millions of people, and it will likely progress to very serious stages if left untreated. Our practice offers advanced, non-surgical gum disease treatment such as deep scaling and root planning to reduce bacteria and prevent gum disease from getting worse. We also use state-of-the-art laser dentistry techniques to provide patients with effective gum treatment in a precise, virtually painless way. Gum disease can lead to painful, bleeding, and receding gums, in addition to tooth loss and even overall health problems. We can help you reduce risks associated with periodontal disease and achieve the best gum health possible.
Starting from a solid foundation.
Love your smile as much as we do
The ability to enhance our patients' lives by providing beautiful cosmetic results is a large part of what motivates us.  However, a radiant smile is only the top of the dental health "pyramid".  As a health-centered cosmetic expert, our guiding objective is to help you maintain a stable foundation of dental health.  It's very much about future focusing.  Together, we look at where you want to be in terms of your own dental health in the future and years down the road.  If there is a difference from where you are now, the question then becomes: how do we get there?
We think you'll discover that enhanced appearance follows naturally.  When you start with a stable foundation of dental health – when we are preventing as opposed to reacting to problems – your results, cosmetic and otherwise, are simply more predictable.
Cosmetic Dentistry
There have been great advances in materials used in the field of dentistry in the past few years, with veneers, crowns, and bridges improving by leaps and bounds.
Dr. Kaviani uses Emax Porcelain almost exclusively for its strength and its ability to mimic natural teeth like no other porcelain. But creating beautiful smiles is a team effort and Dr Kaviani employs several cosmetic dental ceramists whose artistic abilities are unrivalled. Together, they can create whatever you can envision.
Personal Dentistry
Dentistry is a very personal experience and our patients demand the very best. New technologies and changing attitudes of what health care means to everyday people have forced the modern dentist to continually innovate. However, we must not forget that dentistry is about caring for people and we must treat patients with the respect and dignity they deserve. 
Refining your vision
Dr. Kaviani uses a number of tools.  One such tool, advanced 3D imaging software , allows you to  preview the changes you and Dr. Kaviani envision.   This gives you and her the flexibility to change your vision on a computer and to recreate a new one should you desire to do so before treatment has begun.
 A second method used to convey a cosmetic improvement to your smile involves "mocking up", with tooth coloured wax, the changes desired to a model of your teeth thereby giving you a 3-dimensional view. And finally, the last tool incorporated uses provisional (temporary) restorations.  This permits you to "wear" your new smile for a trial period before creating the restorations that will ultimately be bonded to your teeth.  Provisional restorations are easily modified in the mouth and in fact, therefore, they are the best tool we have.
Clinical Care for Gum Disease/Gum Recession
Dentistry isn't just fixing teeth – it's about improving and maintaining our essential and overall health. We treat the most difficult cases of refractory periodontitis – a particularly treatment-resistant type of gum disease – and care for patients whose implants have failed them or are at risk of failing them.
Bruxism & Night-Guards
Night guards are a specially designed mouth guard to protect your teeth during sleep when you clench or grind unconsciously. Usually, the guard is made of plastic and can be placed over the upper or lower teeth. 
The condition is also known as bruxism. Most people that clench or grind your teeth, do it unconsciously, and it happens often because of psychological stress and anxiety. It can also be caused by a sleep disorder such as sleep apnea.
The best dental practice I could ever have wished to discover. I've had an awful lot of treatment which i am just thrilled with. Spent my whole life being petrified of dental visits now I look forward to my visit and seeing all my friends
D. Houlston
The entire staff, dentists and the hygienists are  very caring, friendly and professional and the results of my smile makeover is  far better than I could have hoped and ever imagined. Cannot recommend Lane Ends dental practice  highly enough.
Elliot Hood
Very experienced and relaxing every time I visit, extremely friendly and experts at their jobs, a pleasant visit every single time. great customers experience and ever so helpful in terms of re-assuring the patient thanks.
Megan Hunt
Quality, Skill, and Technology
Our Cosmetic Dentists have extensive education and experience in a wide range of dental fields and treatments. They also have a team of dedicated and fabulous dental hygienists who are passionate about helping our patients have a positive, comfortable dental experience.
Complete Heath Dentistry
we take a comprehensive approach to dentistry, building a healthy body from the foundation of a healthy mouth; a true focus on total health. Healthy gums lower our risk for developing diabetes, pancreatic cancer, and kidney cancer, while gum therapy improves blood vessel health and helps prevent heart attack and stroke.
Top Reviewed. Top Rated, but we're not bragging
What's the first thing you do when you're thinking of using a business? You Google them! Your dentist should be no different. Online reviews are honest and straightforward, they're a great way to get an unfiltered look at what other patients really think of a company. You'll find Lane Ends Dental Practice has over 900 of genuine independent reviews.
Your Experience
We understand that many people experience fear or anxiety when visiting the dentist, and our team wants to do all we can to ensure that you remain calm and comfortable throughout your visit. Your safety and well-being are our number-one priorities, and we strive to give each patient the compassionate, attentive and accommodating care you deserve while giving you the smile you want.
Relationship Based Dental Practice
When choosing a dentist, you want someone you can reach in an emergency; a team that's available and accommodating when you have follow-up questions, even when it's after 5:00 or on a weekend. The team at Atlanta Dental Spa offers unmatched accessibility, and not just when we're on the clock. It's what sets us apart from the rest.
THOROUGH EXAMINATIONS
Many dental practices do not take the time required to see their new patients and understand their needs. We welcome each new patient with a 60-90 minute experience to help you feel comfortable. This gives us plenty of time to get to know you as a person, and especially to understand what is important to you.
LIFE LONG DENTAL CARE
As a patient of our practice, you are not just another number. We take time to build relationships with our patients and understand that seeing your dentist is not just a once off visit. We are committed to life long treatments and dental care, and love to welcome our patients back for their regular check-ups and maintenance visits.
Dental Awards and Training
If you want an award-winning smile, you need an award-winning dentist. it's important to seek out a team of masters. We have multiple dentists on staff, each with their own specific area of proficiency. In cosmetic dentistry, finding a master ceramist is equally important as being a master dentist. You want to choose a dentistry team that truly cares, a team who is accessible and responds to your needs, who check in on you after a procedure to make sure everything is going as planned, even after the office doors have closed for the evening. Our dedicated staff lives the golden rule every day. We treat patients exactly as we'd treat our own family member and how we'd hope to be treated if the roles were reversed and we were the ones sitting in the dentist's chair. We do it because we care!
Trusted and Professional Cosmetic Dentists in Preston, Lancashire