Leading Cosmetic Dentist in Lancashire
A Clear View To A Stunning Smile
Tmj Disorder
Bite Analysis and Correction
Gum Disease Prevention
Nutrition Advice and Prophylaxis
Dr. Haide Kaviani - Preston Cosmetic Dentist
Dr. Kaviani is committed to aesthetic dentistry and has been working since 1984 to provide patients with the best that dentistry has to offer. She believes that restoring a person's smile and therefore appearance can be a life-enhancing experience.
"The most important thing is to listen to your patients", says Dr. Kaviani "My goal is to help clients keep their smiles looking their very best and feeling their healthiest."
Dr. Haide Kaviani is unparalleled in the Northwest. She has earned praise from her patients, respect from her colleagues, and attention from local media. She sets herself apart from other dentists with her extensive knowledge of and expertise in cosmetic dentistry, much of which she acquired while attending the prestigious Warwick medical university and Kois Cosmetic education Center in Seattle United States.
As a part of her commitment to continuing education, she received a Master's degree in Implant dentistry in 2007. She has devoted herself to maintaining the high standard of clinical excellence that she has carried with her through every phase of her career.
she recently graduated from Kois research center in Seattle after completing a 5 years Master's course in advanced full mouth reconstruction and restorative dentistry.
Dentistry is a science, and cosmetic dentistry is an art. Known as the "Michelangelo of Dentistry," Haide combines exceptional artistic talent, technical skill, creativity and an eye for beauty to create the perfect smile.
Experience and Expertise in Advanced Smile MakeOvers
Completed Smile Makeover & rehabilitations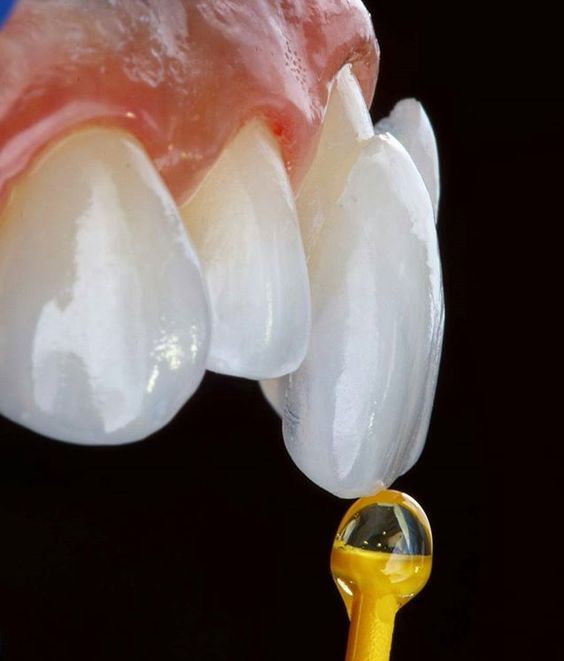 Porcelain Dental Veneers
Porcelain veneers can restore teeth that are chipped, cracked, or stained to their original beauty and luster. Cosmetic dentist, Dr. Kaviani, also uses veneers to fill in small gaps and make slight position changes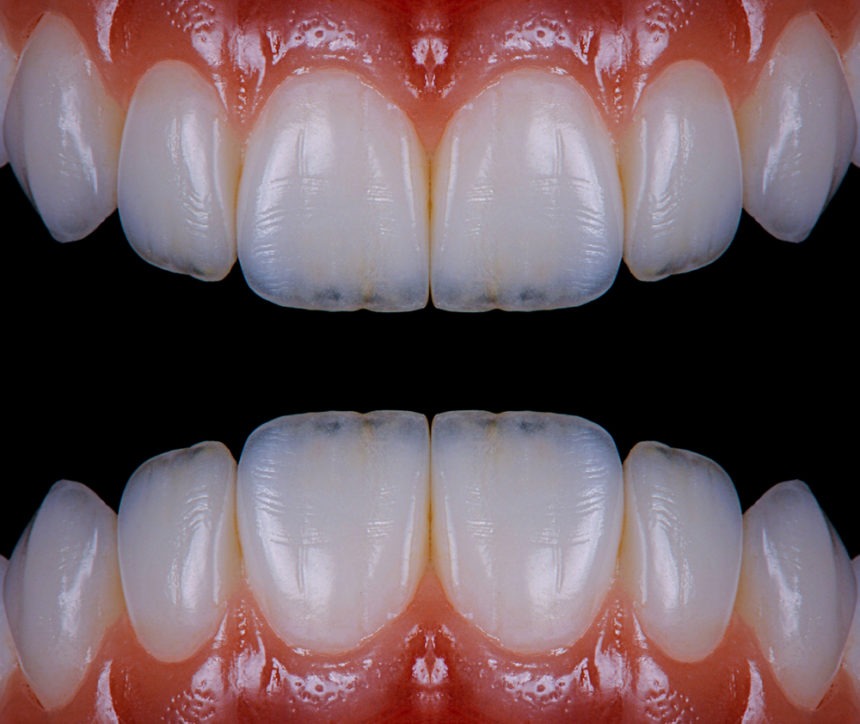 Digital Smile Design
Holistic, Digital & Emotional Dentistry Solutions for a non-invasive cosmetic smile makeovers and full mouth rehabilitation with predictable and reliable results
Full Mouth Dental Implants
We are able to transform people from having no teeth, or a set of failing teeth, to a fixed set of replacement teeth on implants. Could anything be more life-changing or offer greater value for money?
Passionate About designing Beautiful and Comfortable Smiles
Proin cursus, dolor a mollis consectetur, risus dolor fermentum massa, a sit commodo elit dui sit amet risus.Maecenas ornare nisl a tortor ultrices bibendum.
Doctor of Dental Surgery
The Karolinska Institute in Stockholm, Sweden is one of the largest and most prestigious medical universities in the world. The Nobel Assembly at the Karolinska Institute awards the Nobel Prize in Physiology or Medicine. The assembly consists of fifty professors from various medical disciplines at the university.
Masters Degree - Dental Implantology
Postgraduate Masters Degree in Advanced surgical and restorative implant dentistry at Warwick Medical School. Warwick University is a leading medical school in the UK, internationally renowned for the high quality and relevance of its advanced in-depth education programmes and for the excellence and significance of its research in the medical field.
Master Class - Restorative Dentistry
5 Years postgraduate Master Class in Advanced restorative dentistry encompasses the dental specialties of Periodontics and Prosthodontics (fixed and removable) and its foundation is based upon the interaction of these specialties in cases requiring complex, multi-faceted care. ( Kois Center in Seattle, USA.}
Master Class - Tissue Regeneration
Refining the clinical skills in using biomaterials and guided bone regeneration (GBR) in hard and soft tissues management to maximise long-term biological and aesthetic outcomes. loss and extraction can lead to loss of bone volume. For an implant-based rehabilitation, sufficient bone quantity and quality is a key factor for a successful long-term prognosis. There are many surgical techniques for bone augmentation and soft-tissue management. Guided bone regeneration, for instance, can be applied to augment bone volume in order to help facilitate osseointegration. Loss of hard and soft tissue can create functional and aesthetic problems that interfere with normal chewing. Bone loss can lead to physical changes in the structure of your face, affecting both your appearance and function. In addition, wearing dentures or placing dental implants can be very difficult without an adequate supporting structure.
Advanced Evidence Based Dentistry
Evidence-Based Dental Teaching Center in Seattle, USA, Providing advanced graduate level training for practicing cosmetic dentists.
Sustaining member of the American Academy of Cosmetic Dentistry


A Masterpiece of Comprehensive Cosmetic Dentistry Education. Members of the American Academy of Cosmetic Dentistry stand for the practice of responsible aesthetics. That means AACD is the primary dental resource for patients as they strive to maintain their health, function, and appearance for their lifetime. We believe that aesthetic dentistry must complement the overall general and oral health of the patient and do no harm. So we strongly encourage treatment decisions based on the foundation of evidence-based protocols combined with sound clinical judgment. 
Association of Dental implanvology Uk
The Association of Dental Implantology is dedicated to the provision of general information to the public and educating the profession. It is committed to maintaining and improving the standard of implant dentistry within the UK through the dissemination of scientific research and continuing education.
Cosmetic Dental Artist for over 26 years
When It Comes to Your Smile experience counts.
There is a significant level of artistry required in order to gain the best possible results from cosmetic dentistry. No two patients represent an identical challenge. Thus the dentist must call on all their reserves of dedication, experience, and knowledge to create an outstanding result in every case.. Kaviani combines an eye for aesthetics and design with technical skill and precision to create beautiful, radiant smiles for her patients. She has extensive advanced education in cosmetic, neuromuscular and reconstructive dentistry.
As every patient is different, she takes pride in creating smiles that are unique and perfectly individualised for each patient. As a patient of Preston Cosmetic dentist Haide Kaviani, you can rest assured that you are entrusting the uniqueness of your smile and your oral health to one of the preeminent and most highly experienced dentists in Lancashire.
Dr. Kaviani is continually exploring new ways to bring her patients the benefits of advanced dental care. This means updating her knowledge through continuing education, offering outstanding credentials, and constantly searching out the latest advancements in dental techniques.
Get in Touch
(01772) 726932
Best Cosmetic Dentist
Prior to becoming a patient at Lane Ends Dental Practice, I would have been anxious for days before a simple check-up. But just the other day, as I was on my way to the practice for a filling, it occurred to me that I had slept really well the night before and didn't have that knot in my stomach that used to accompany me to the dentist. Thank you to Dr. Tehranian and all the team for your kindness, friendliness, gentleness, and professionalism. I would have no hesitation in recommending Lane Ends Dental Practice to anyone, especially those who have a dentist phobia.
Gentle Dentist in Lancashire
I desperately needed all my teeth removed and replaced with dentures. A cloud hanging over me, how to accept losing all my teeth, and have false teeth, which seemed to be the only option, as I had lost all my jaw bone, due to gum disease. There are no words to describe how WONDERFUL my experience with Dr. Tehranian and his team. Everybody at Lane ends dental practice has treated me with respect, dignity and a deep desire to provide the best possible care. Making cosmetic dentures to an individual's requirement l is a very daunting challenge, to say the least. Patience and perseverance are what it takes with each individual and Dr. Tehranian and his entire team came through with flying colours! There is no other dentist I would go to or recommend! When you find the best. Would give 10 of 10*
Highly Recommended Cosmetic Dentist
used to be dental phobic. My teeth were awful and I wasn't looking after them properly. I came to Lane End to have them straightened and have been back every 6 months since.
I actually enjoy my visits now! Always made very welcome. Given excellent advice and guidance. I would highly recommend all the team there. Haide is so lovely too.
This has to be the best Dentist in the UK !!!
26 Years of Improving Patient's Smiles and Confidence
In the over two decades that Dr. Kaviani has been practicing, she has helped people of all ages overcome dental issues that prevent them from having a smile that is both appealing and functionally strong. Generations of patients have benefited from Haide's extraordinary skills and warm demeanor as a dental professional.
As a sustained member of the American Academy of Cosmetic Dentistry and The Kois research Centre (Seattle, USA) for Advanced Cosmetic dental rehabilitation, Dr. Kaviani is one of few dentists to be recognised for their superior skills. And though she uses the most advanced techniques and technologies available, her patients can also benefit from the warm atmosphere that she fosters with her friendly personal attention.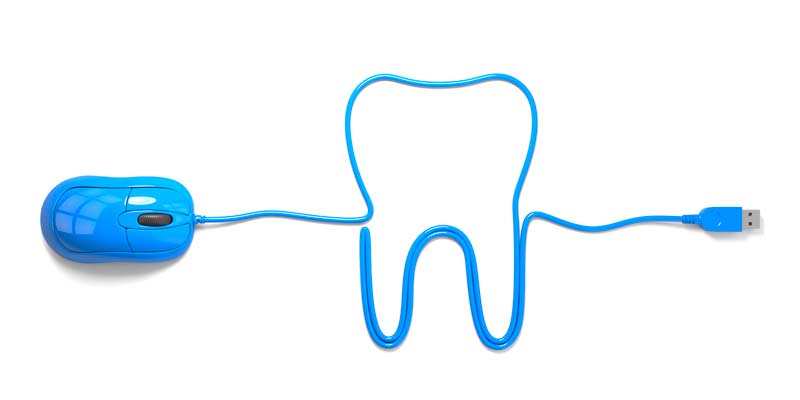 A Different Kind Of Dental Experience
Our vision is to create an ever-evolving practice that offers the highest quality of modern dental care to all our patients. As a team of energetic professionals, we strive to earn the loyalty and trust of patients, who will, in turn, appreciate and value our time and expertise.
We intend to be at the forefront of dental technology, to educate our patients on the choices of care available to them and how that care can impact their overall well-being positively.
We are committed to treating our patients as we would our own families, offering the level of service and quality of care we would want for them.
Treatments Options to Meet Every Need
From cosmetic dentistry treatments that brighten dull, discoloured teeth to more extensive reconstructive full mouth rehabilitative work for fixing a misaligned bite, we offer a range of dental solutions to suit our patient's needs.
Some of these services include performing regular dental exams, filling cavities with composite (tooth-coloured) resin, filling gaps caused by missing or spaced teeth using bonding, crowns and bridges and beautifying your smile with teeth whitening and other cosmetic treatments.