Recognition for Lane Ends Dental Practice exceptional Dentistry & Award-winning dental care.

Mouth Cancer Foundations
The Mouth Cancer Foundation is a registered charity that raises awareness of mouth cancers and provides information and support to patients, carers and health professionals.
Giving Up Smoking
It's not easy… So that's why this web site is here. Giving up smoking requires preparation, determination, and support. This site is here to help you with each of these. If you're thinking about giving up, have a look-in.

Dentistry For You Without The Stress And Worry
you can feel safe in the hands of our expert team. Rest assured, every member of that team will do their utmost to ensure your experience with us is as stress-free and enjoyable as possible.
Our team members are always happy to take time to answer questions or discuss treatments, so if you're interested in either general or cosmetic dentistry then don't hesitate to give us a call and arrange a consultation.
Oral cancer is one of the most common cancers today and has one of the lowest survival rates, with thousands of new cases being reported each year. The vast majority of oral cancers occur in people older than 45 years, with men being twice as likely as women to develop the disease.
The most frequent oral cancer sites are the tongue, the floor of the mouth, soft palate tissues in the back of the tongue, lips, and gums. If not diagnosed and treated in its early stages, oral cancer can spread, leading to chronic pain, loss of functions, irreparable facial and oral disfigurement following surgery, and even death. Your dentist can perform a thorough screening for oral cancer.
Prevention is the key to staving off oral cancer. Two of the biggest culprits are tobacco use and heavy alcohol consumption. Certain kinds of foods and even overexposure to the sun have also been linked to oral cancer. Some experts believe certain oral cancer risk factors are also hereditary. A diet rich in fruits and vegetables is one of the best defenses against oral cancer. Maintaining good oral hygiene and regular dental check-ups are highly recommended.
In general, early signs of oral cancer usually occur in the form of lumps, patchy areas, and lesions, or breaks, in the tissues of the mouth. In many cases, these abnormalities are not painful in the early stages, making even self-diagnosis difficult. Here are some additional warning signs:
Hoarseness or difficulty swallowing.

Unusual bleeding or persistent sores in the mouth that won't heal.

Lumps or growths in other nearby areas, such as the throat or neck.
Hours of Post-graduate Education
Early signs of oral cancer can include:
• ulcers that do not heal within 3 weeks
• An unexplained lump in your mouth
• A white and red patch on the gums, tongue or lining of the mouth
• Difficulty swallowing, chewing or moving the jaw or tongue
• Numbness of the tongue, lips or areas of the mouth
• A feeling that something is caught in your throat
• A chronic sore throat or hoarseness
• Swelling of the jaw that makes dentures uncomfortable or ill-fitting
• Neck swelling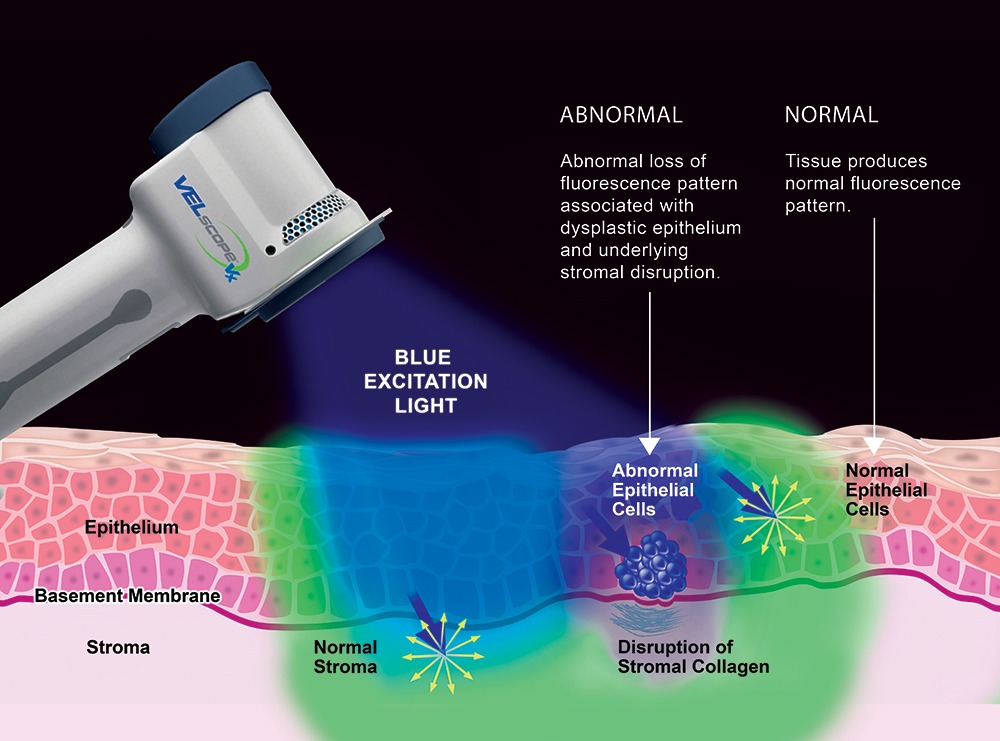 Overview
Oral cancer screening is an examination performed by a dentist or doctor to look for signs of cancer or precancerous conditions in your mouth.
The goal of oral cancer screening is to identify mouth cancer early when there is a greater chance for a cure.
Most dentists perform an examination of your mouth during a routine dental visit to screen for oral cancer. Some dentists may use additional tests to aid in identifying areas of abnormal cells in your mouth.
Why it's done
The goal of oral cancer screening is to detect mouth cancer or precancerous lesions that may lead to mouth cancer at an early stage — when cancer or lesions are easiest to remove and most likely to be cured.
People with a high risk of oral cancer may be more likely to benefit from oral cancer screening, though studies haven't clearly proved that. Factors that can increase the risk of oral cancer include:
Tobacco use of any kind, including cigarettes, cigars, pipes, chewing tobacco, and snuff, among others
Heavy alcohol use
A previous oral cancer diagnosis
History of significant sun exposure, which increases the risk of lip cancer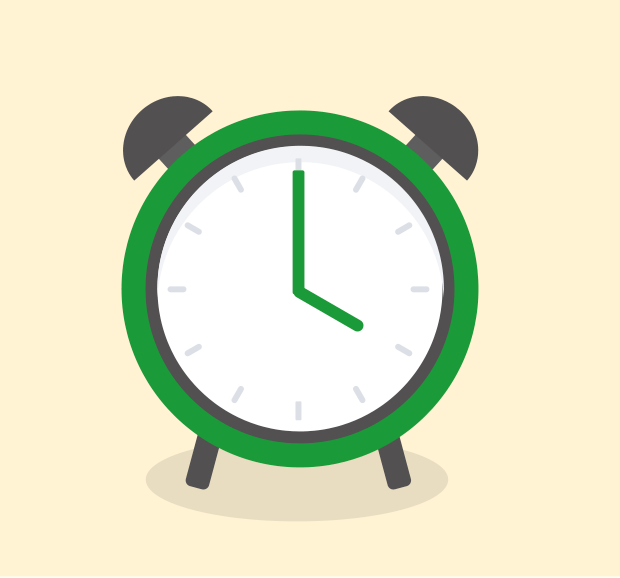 Risks
Oral cancer screening could lead to additional tests.

 Many people have sores in their mouths, with the great majority being noncancerous. An oral exam can't determine which sores are cancerous and which are not.
Oral cancer screening can't detect all mouth cancers.

 

It can be difficult to detect areas of abnormal cells just by looking at your mouth, so it's possible that small cancer or precancerous lesion could go undetected.
How Often Should I Come For A Screening?
Studies show that mouth cancer is on the increase and that early detection dramatically improves the chances of recovery.
Mouth cancer screening is a short procedure at the dental practice that involves a thorough examination of your whole mouth, including the use of a handheld scanning device that is used to examine any lumps or lesions that you might have. This will highlight any risk factors so we can treat you as quickly as possible.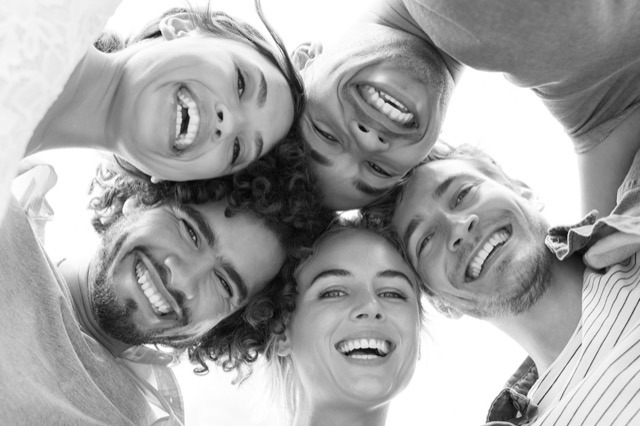 Call For a Consultation
01772 – 726932 
Causes of oral cancer
People at a higher risk of developing oral cancer may:
Have a genetic predisposition to abnormal cell growth.
Have high exposure to the sun or UV due to artificial tanning, which has damaged lip and skin tissue.
Smoke or chew tobacco which can damage oral cell tissue.
Drink excessive alcohol, which damages oral cell tissue and the liver.
Have an unhealthy diet and lifestyle, which weakens their immunity.
By reducing the above factors the chance of developing oral cancer is much reduced.
Oral cancer affects 4000 people In the UK. About half of these patients die of the disease. Treatment is by surgery, radiotherapy, and chemotherapy. However, by having regular checkups the dentist can monitor the oral health for any irregular abnormality at an early stage. Many people can have oral cancer and not know it until the disease has progressed to an advanced stage.
Early detection can ensure the patient receives the treatment they need and gives the patient a better chance of survival. There are three main risk factors which dramatically increase the risks of developing oral cancer. The first two are smoking and heavy alcohol consumption which in combination increases the risks of developing oral cancer.
The other factor is the chewing of tobacco or betel quid that is common in certain cultures. Often the earliest indication of a cancerous lesion in the mouth is the presence of an ulcer that fails to heal within a three-week period.
All patients must have any non-healing ulcer or suspicious area investigated by a dentist as soon as possible to exclude the possibility of it being cancerous.
If mouth cancer is spotted early, the chances of a complete cure are good, and the smaller the area or ulcer the better the chance of a cure. However, too many people come forward too late because they do not have regular mouth examinations. Staying mindful of oral cancer, its symptoms and regular screening for it are all important steps to improving the survival rates from this disease with early detection.
Why Should You Choose Lane Ends Dental Practice?
At Lane Ends Dental Practice, We take pride in our work. What sets our practice apart? Here is why you should choose our Lancashire dental practice:
Highly experienced and skilled staff
State-of-the-art fully equipped practice
Friendly and accommodating team
A wide selection of dental treatments
Treatment plans tailored to your exact needs
Accessible, convenient location
25 Years of  experience in Cosmetic Dentistry
Evening Appointments
Dental Plans & flexible payment options
Contact Us
Be aware of what is going on in your mouth. Examine yourself regularly. Ulcers that do not heal within three weeks, any unusual red or white patches, lumps in your neck or jaw area, or persistent hoarseness are all reasons for asking your dental team or doctor to examine you. There is probably nothing seriously wrong but an early diagnosis could save your life.