Cosmetic Dentistry in
 Lancashire
VIP Services and Treatment

Stop Hiding Your Smile With Porcelain Veneers
Veneers Can Make You Proud of Your Smile
Eat Out In Public Again With Dental Implants
Dental Teeth Implants Are Often The Ideal Way to Replace Missing Teeth Or Troublesome Dentures! Allowing you To Eat The Food you Love Again

Discover More About Our *Pain Free Team
Our Team Are 100% Focussed On Delivering You *Pain Free Dentistry And First Class Patient Service.

Dentistry For You Without The Stress And Worry
you can feel safe in the hands of our expert team. Rest assured, every member of that team will do their utmost to ensure your experience with us is as stress-free and enjoyable as possible.
Cosmetic dentistry is an aspect of modern dentistry that allows us to conservatively restore your teeth back to their natural strength and beauty. It also allows us to enhance the appearance of your smile by closing gaps, straightening crooked teeth, lightening worn and chipped teeth, and whitening your teeth for a more youthful, clean and healthy looking smile.
What is Cosmetic Dentistry?
It takes years of experience and advanced training to be able to design a natural looking smile. A Cosmetic dentist must be able to combine artistry with science to create a smile that looks indistinguishable from nature. Dr. Kaviani has pursued years of advanced training through the internationally renowned Kois Center in Seattle for Dental Studies.
As with any profession, we understand that our reputation is built over years and years of doing the right thing. In dentistry, excellence requires a blend of clinical skills, communication, and compassion for each patient. While the respect of our patients is most important, it is also an honor to be recognized by others.
We understand that you may be feeling anxious about your consultation or treatment
and it's our aim to put you at ease. Our dentists will take the time to understand what is important to you about your dental care and what you would like to achieve. Sedation can be provided for patients who suffer from anxiety.
We know from many years of experience
that patients often need reassurance and peace of mind to enable them to place their trust and confidence in their dentist before they embark upon a course of treatment. It may help you to know that our clinical team is amongst some of the most experienced and well-qualified dentists in the U.K.

A lifelong commitment to patient care
ensures we provide consistent, appropriate and ethical treatments which will help our patients to maintain healthy teeth and gums for life. In fact we have looked after many generations of the same families over the years.
Awarded Best Dentists in Lancashire
How often have you looked in the mirror, wishing you had a better smile? Few of us have naturally perfect teeth, but with the help of the experienced cosmetic dentists at Lane Ends Dental Practice, we can help create a natural healthy smile to be proud of.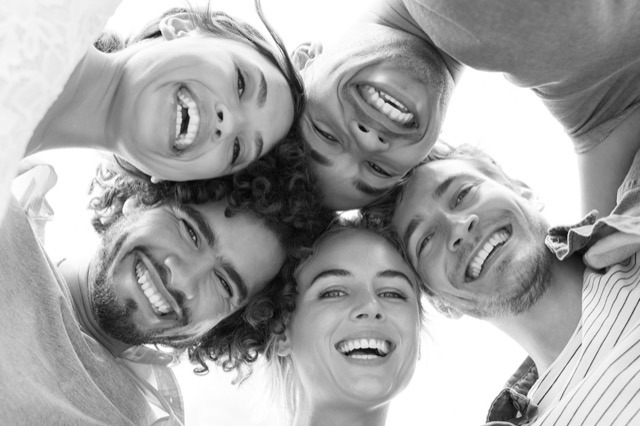 Call For a Consultation
01772 – 726932 
WHAT WILL MY NEW
SMILE
LOOK LIKE?
Every smile is as unique as the person who wears it. Dr. Kaviani and her cosmetic dental team take great care in designing a smile that suite the individual patient. A series of careful facial measurements will help Dr. Sands to create a smile that is in proportion to your bone, structure, age, and gender.
Thanks to advances in computer technology, Dr. Kaviani is also able to show you an image of your new smile before you even begin the procedure. Through digital imaging software, Dr. Haide Kaviani is able to manipulate a digital photograph of your existing smile and show you your redesigned smile. This is an excellent way to share your excitement with your friends and family!
Highly experienced and skilled staff
State-of-the-art fully equipped practice
Friendly and accommodating team
A wide selection of dental treatments
Treatment plans tailored to your exact needs
Accessible, convenient location
25 Years of  experience in Cosmetic Dentistry
Evening Appointments
Dental Plans & flexible payment options
Featured Procedures
RENEWED SMILES- REVITALISED LIVES
Dr. Kaviani & Dr. Tehranian have received extensive training in a variety of advanced cosmetic dentistry, reconstructive and implant dentistry procedures. They offer a comprehensive range of treatments to help you improve both the form and function of your teeth. Our entire team is committed to providing you with healthy teeth and gums and a beautiful smile!
Dental Implants
if you have missing teeth, traditional dentures are not your only option. In fact, a much more natural-looking and feeling dental procedure can replace missing teeth for a better aesthetic and improved chewing and speaking – and the best part is, it's permanent.
The treatment choices can vary tremendously.  "One size does not fit all!" At our Implant Centre, the implant design chosen for each patient depends upon a complex interaction between functional and cosmetic needs, available bone, quality and quantity of remaining teeth, medical health, emotional treatment time and finances.
Dental inlays and Onlays
Onlays offer a conservative alternative to dental crowns for fixing weakened, chipped, cracked or otherwise damaged teeth. For fillings, we use a high quality tooth-coloured composite resin to fill and repair teeth.
When a tooth needs more support than a filling can provide, we use composite or ceramic onlays. Onlays are custom-created out of tooth-coloured material to fit the entire chewing surface of a tooth. We often use onlays to replace old silver (mercury) fillings that can crack teeth.
Porcelain Dental Veneers
Porcelain veneers are one of the most effective and cosmetically rewarding solutions for teeth that are chipped, stained, or even misaligned. Dental veneers are the most common procedure in smile makeovers and can also be an option for patients that are simply looking to have a stunning smile.
Dr. Kaviani can correct a range of dental issues with this popular treatment and achieve a natural-looking solution to common problems that can affect the appearance and function of your teeth.
Dental Bonding
Dental bonding involves the use of a composite resin material that is applied to the front surface of a tooth to cover flaws.
The material can also be shaped and molded to change the size and shape of a tooth. Bonding creates a very natural-looking result that, with proper care, can be long-lasting, but the skills required to deliver a high-quality finish to bonding work means that not all dentists offer the service.
No matter the procedure you're considering, be it porcelain veneers, teeth whitening or dental bonding, Lancashire' highly-regarded cosmetic dentist Dr. Kaviani is committed to giving her patients the beautiful smile they deserve.
Teeth whitening
One of the best ways of making the first impression is by showing off a beaming, beautiful smile. For a variety of reasons, our teeth can become stained and discoloured, even with daily brushing and cleaning.
Dr. Haide Kaviani offers effective BriteSmile® teeth whitening treatment that can lighten your teeth by up to ten shades, giving you a Movie -star smile in a quick procedure with immediate results!
Dental Crowns
Over time our teeth begin to weaken and become more susceptible to problems such as decay, cracks, discoloration and others. If you feel your smile isn't what it once was, crowns can help you recover your smile.
Dental Crowns can be made from zirconia, porcelain, porcelain fused to metal, or a full gold crown. To maintain a natural look and feel a zirconia or porcelain crown is best, as it can be matched to the shade of your other teeth. This will allow it to blend in and appear just like one of your natural teeth.​
Fitting a crown requires at least two visits to our office. Initially, we will remove decay, shape the tooth, and fit it with a temporary crown of either plastic or metal.
On the subsequent visit, we will remove the temporary crown and then fit and adjust the final crown. Finally, we will cement the crown into place and you have a new beautiful looking tooth.
Get in Touch
We share his philosophy and commitment to providing patients with excellence in cosmetic dentistry at the highest level of service. They build long-lasting dental relationships one smile at a time and are dedicated to helping patients achieve their dream smile.